Welcome to the website of the Barta Group!
Research Interests
Research in the Barta group is centered around sustainability and Green Chemistry with a special focus on the conversion of renewable resources and catalysis using earth-abundant metals. Two main research lines are being pursued:
1.) Synthesis and characterization of novel heterogeneous catalysis for the cleavage of crude lignocellulose resources, including lignocellulose pre-treatment and characterization
2.) New homogeneous catalytic methods for the atom-economic functionalization of the obtained building blocks.
A variety of research lines include reductive and hydrogen-neutral depolymerisation and defunctionalization of lignin to aromatic monomers. Similarly, reductive approaches using copper catalysts are used for the conversion of cellulose and derived platform chemicals to a variety of end products. Here, the central aim is to find new concepts that allow to deal with complexity and changed material inputs and to identify causes of and minimize side reactions which lead to decreased product yields. In addition, we are involved in developing new methods for iron-catalysed coupling of alcohols and amines as well as hydrogenation of carbonyl compounds including esters also in an asymmetric fashion.
The Group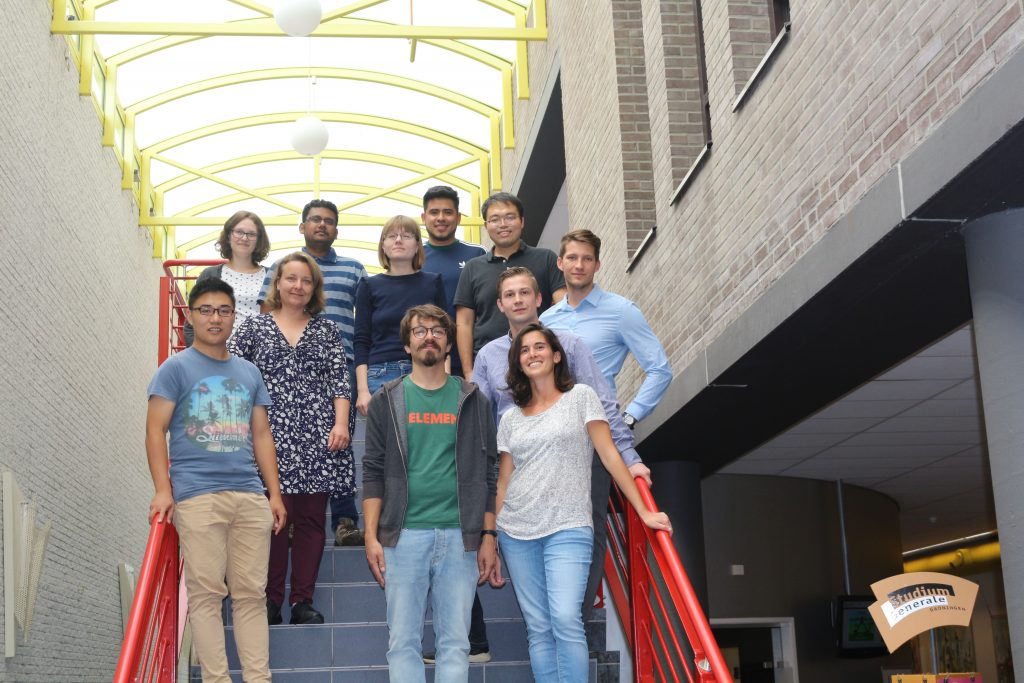 News
ERC CatASus Project dissemination in Project Repository Journal
We moved!
It is with a heavy heart that we leave our beloved laboratory at the Stratingh Institute for Chemistry, University of Groningen. Thanks everyone for the fantastic research atmosphere! We will miss you!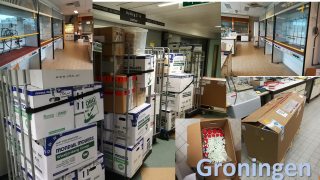 The past few months were incredibly busy, beside everything else, we moved! A fantastic and ongoing team effort to build up our new labs at the Institute of Chemistry, University of Graz. Stay tuned for more exciting research from this new location!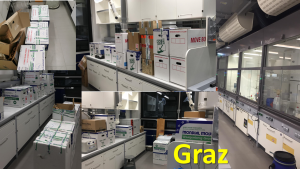 ACS Sustainable Chemistry & Engineering Lectureship Award for Prof. Katalin Barta!
Turning lignin into bioactive molecules
ERC Proof of Concept Grant awarded to Prof. Katalin Barta
Great news! Prof. Katalin Barta has been awarded an ERC Proof of Concept (PoC) Grant worth €150,000. The prestigious ERC PoC grant allows researchers to explore the commercial and societal potential of their ongoing ERC funded discoveries and fudning can be used for example to explore business opportunities, prepare patent applications or verify the practical viability of scientific concepts.
The awarded project 'PURE' aims to explore cleaner and more sustainable catalytic pathways for the conversion of renewable resources to valuable building blocks that are of interest for industrial partners.
Congratulations to all past and present group members who have made great contributions!
Twitter
Very sad to hear about the passing of our colleague Paul Kamer. I fondly remember our joint SuBiCat network meetings. He will be greatly missed!😢